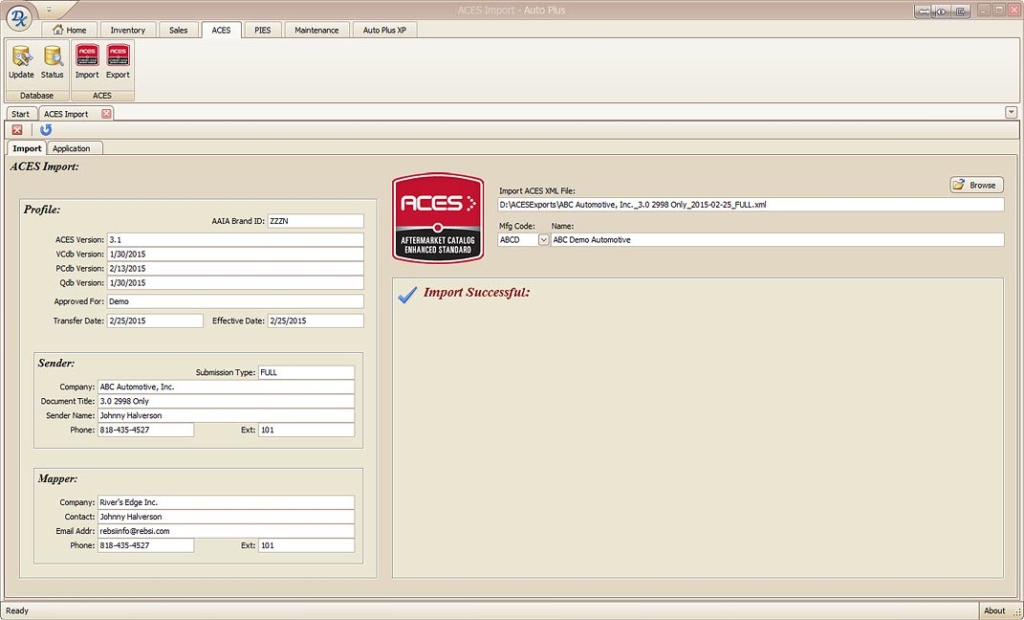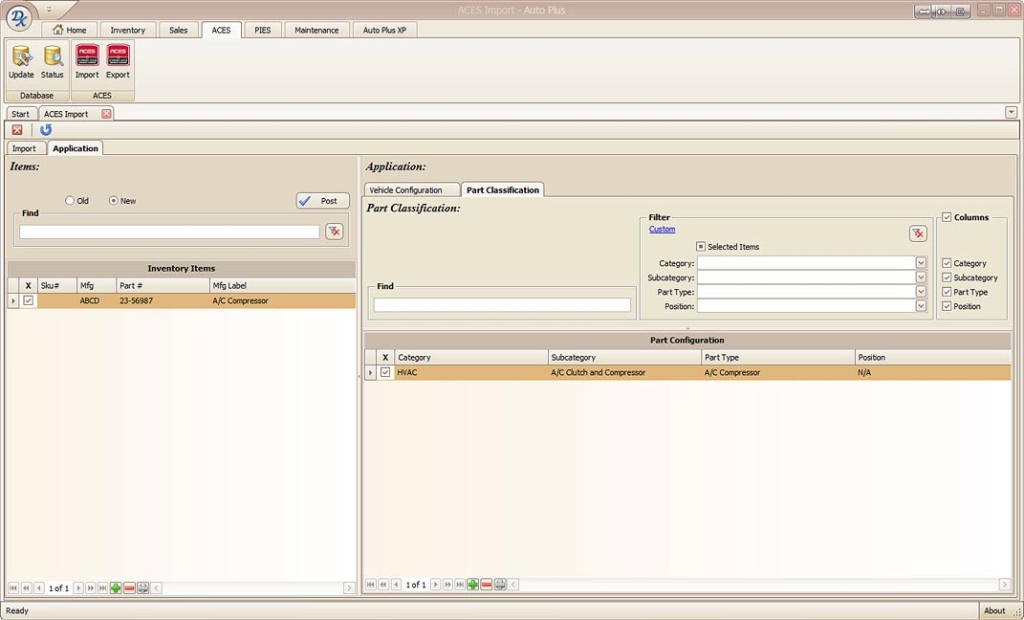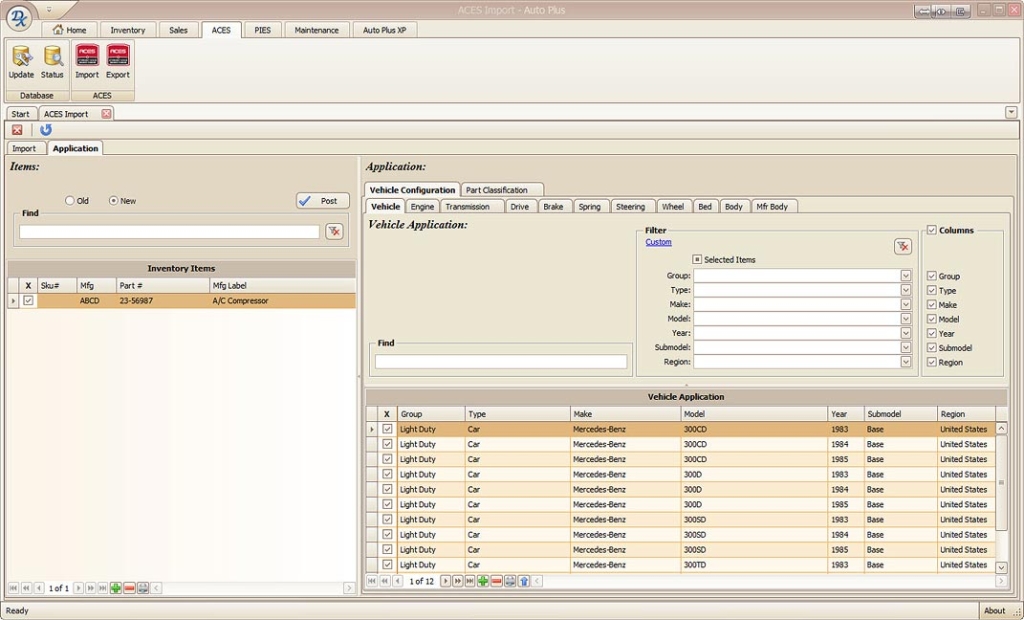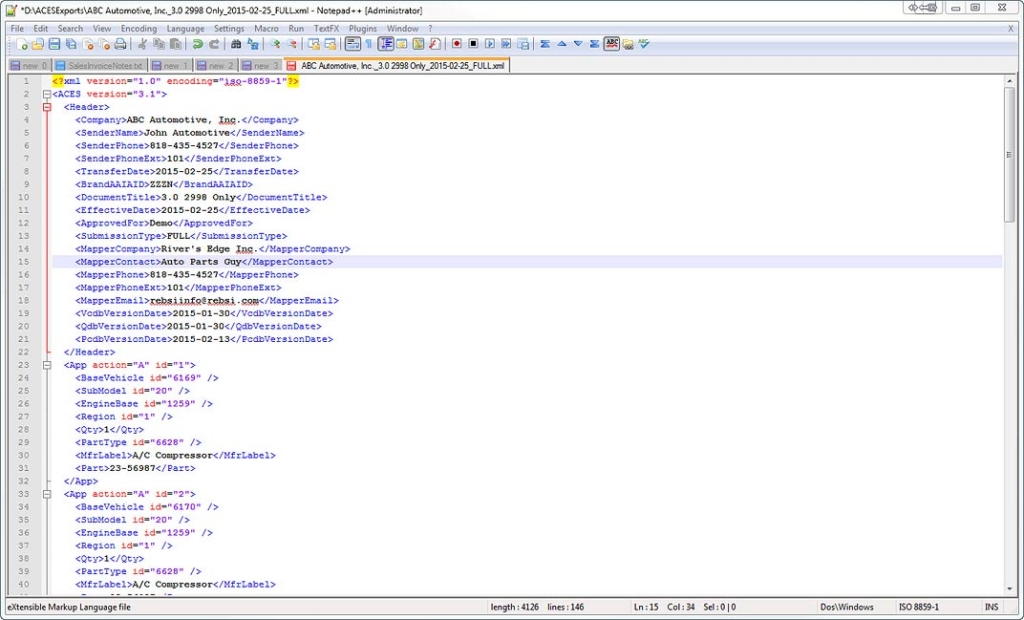 ACES FLAT FILE IMPORT MAPPING VALIDATION MODULE - Aftermarket Catalog Enhanced Standard (ACES) is the auto care industry requirement for mapping, managing, and exchanging auto parts catalog data. Regardless of format condition, Auto Plus accepts and converts every spreadsheet field, row, and column into the acceptable XML standard that your trading partner mandates. You're free to exchange data without having to translate it from one proprietary version to another, thus eliminating the need for multiple formats.
Achieve compliance in minutes! Users can create a new part item, and map it to the corresponding databases- ACES VCdb, PCdb, and PIES PAdb & brand ID-before final export to the XML file. Even in the most problematic cases, Auto Plus provides templates that allows users dealing with legacy data to populate, implement, and store in the online repository.
Since Auto Plus validates against VCdb in real time, users enjoy the flexibility to map to the ACES VCdb from any group or attribute, to capture information for designating the right part to the right vehicles. That's why vehicle identification, part type, part number, per vehicle quantity and so many more attributes must be accounted for during the validation process.
Users can filter by base vehicle model and base engine to describe a car or truck operating in the market. Finally, items can be manually inputted by the unit although many users prefer to bulk import the data.
Given the rising expectations of your customers' eCommerce activities, we recommend adding PIES descriptions, attributes and digital assets to help them generate sales. This content includes application specific installation instructions, diagrams, bulletins or anything related to making the mechanic's life easier. Above all, we make it easy for you to integrate the ACES and PIES compliant data with your customers' networks into a seamless transaction.